Picture Gallery
BALLET | COMMERCIAL | CONTEMPORARY | JAZZ
MUSICAL THEATRE | TAP | ACRO | MINI MOVERS
PICTURE GALLERY
In this Shirt @ Can You Dance 2017
Rosie Kay Dance Company's 5 Soldiers 2016
Some of our students with the cast of Rosie Kay's Dance Company after their epic opening performance in the truly powerful production of 5 Soldiers. All of the students danced beautifully and were so professional, mature and focused throughout their performance. Well done girls!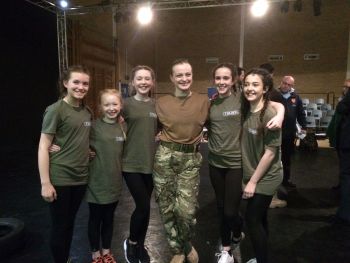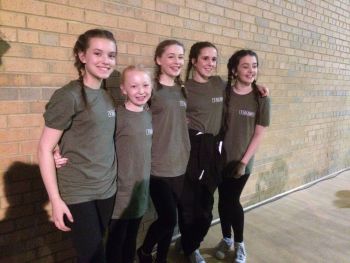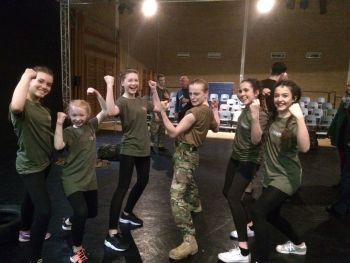 Moves Through Space 2016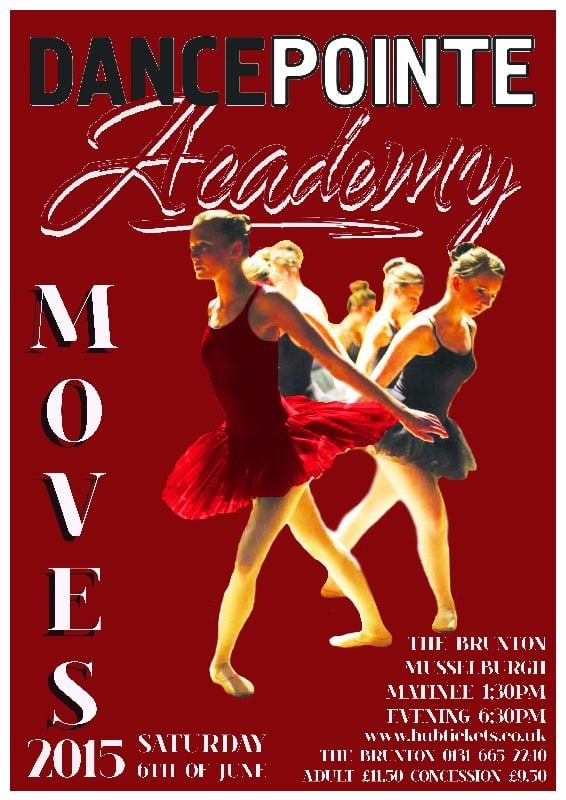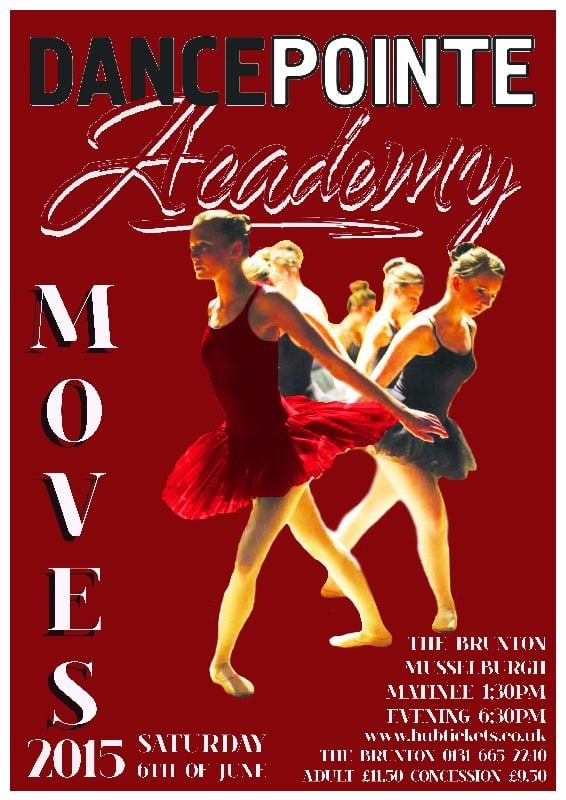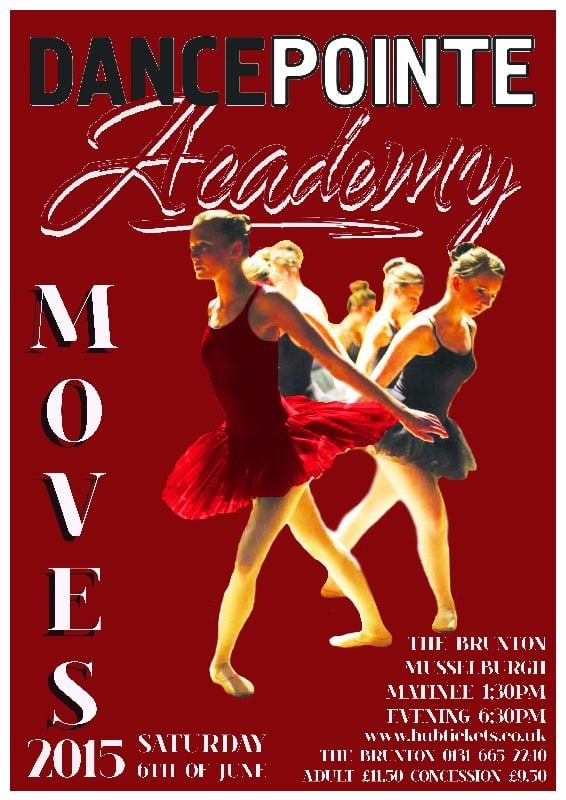 June Fun at Dance Pointe Academy 2014
With show rehearsals, ballet exams and Hunter and Lass festivities, the students, staff and parents of Dance Pointe Academy were busy bees throughout the month of June.
The exams went beautifully with the students dancing their hearts out, the performance team definitely shone at the Hunter & Lass installation ceremony, the staff of DPA a.k.a the soggy dancers, had a great time in the pram race and came first female team past the finish line, the sun came out for the students parading through the streets of Peniciuk and were all superbly behaved and the parents who organised the stall at Penicuik in the park did an amazing job of getting the crowds in, they raised £250.00 towards the costume fund for the show! A massive thank you to every one who participated and helped out this week, it has been so much fun for all the little people!!! Below are a few highlights of this of this weeks events!

Spectacular Showcase - October 2012
Summer Showcase - June 2011
Bang Bang - Commercial Piece 2015
Angels - Lyrical Piece 2013